Feng Shui in 12 Easy Steps Membership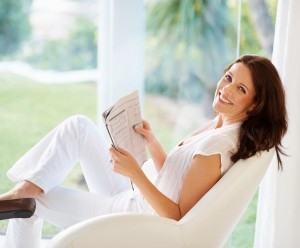 $550.00

AUD
Approx $358.60
USD
Product Code: 12 Steps Membership 2014

Feng Shui in 12 Easy Steps,
Are you stressed or suffering pain in an area of life, physically, mentally or emotionally?
Would you like to improve your health, enjoy greater success, increased wealth and better relationships?
If you are stuck, frustrated, you haven't yet experienced the levels of success you desire, you know that there's more to life and you want more then read on…
Consider learning 12 easy steps that show you how to use good Feng Shui in your environment to positively impact your life experiences and those with whom you live.
Imagine becoming an attraction magnet so you and your family can enjoy greater security, increased wellbeing and a better life. If that's appealing then the 12 month series '12 Easy Steps to Good Feng Shui' is for you.
It starts this Tuesday 28th Febuary, delivered directly to your screen.
"Within 6 weeks of the Feng Shui consultation, Feng Shui worked for me in more ways than I had imagined. I was living in another city and loving it." ~Rosanna Cassin
"Within the first 4 weeks the changes were exceptional. I had been offered two jobs and accepted into a volunteer program at Australia Zoo. I could not recommend you highly enough to anyone who is in dire need of change, advice or direction. You are a remarkable woman with a remarkable skill in being able to affect someone's life so effectively and positively." ~Tara Dodson
If you were to enroll in our six day full time Feng Shui practitioner training program, you would pay $5,500. Our 12 month program Good Feng Shui in 12 Easy Steps is a tenth of that, just $550
The 12 Easy Steps series puts good Feng Shui knowledge within reach and takes you on a journey of discovery around your home, highlighting what works and what doesn't. As well as learning why we'll discuss lots of quick and easy ways to make simple improvements immediately.
By registering today I'll include 12 Guest Modules valued at $550 including Linda McMahon of 4 Day Weekend Fame and Louise D'Allura the Revamp Professional Organizer.
Also included are 3 Bonus Sessions being realeased in February 2014:
Applying the Bagua to to your Home, The Five Elements and Elemental Cycles, Five Element Arrangements RRP $165