Good Feng Shui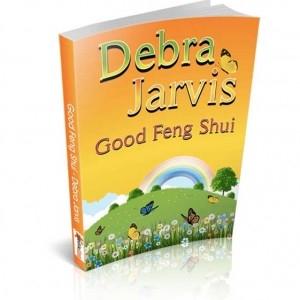 $27.95

AUD
Approx $17.75
USD
Feng Shui explained logically in ways that you can apply immediately, that make sense in ordinary homes and workplaces. Everyone typically talks about Bad Feng Shui. This book is about Good Feng Shui and how to apply it in the places you live and work. As you read you will have many Ah-ha moments. The principles are explained in logical ways that make sense culturally and account for your individual style and taste. There's always more than one way to implement an enhancement or cure and this book answers the questions what is Feng Shui and how to Feng Shui so you can do it yourself or get a better understanding before you hire an expert.
Good Feng Shui represents Debra's years of personal study and consultations in Australian homes and workplaces, culminating in an abundance of success stories that Debra now shares with us all. The stories are real, although details have been changed to protect individual client's privacy.
Enhance your lifestyle, work and relationships through the use of easily understood principles which are simple to apply. Learn the basics and start using them to experience increased Health, Wealth and Happiness for yourself. Basic elements and essential cures are also clearly explained in this down to earth and enjoyable read.
"Easy to read, hard to put down,
and simple to understand."
~ Karen Sonter, Hervey Bay
Many contemporize designed buildings look spectacular, however all too often they are not spaces that people truly enjoy spending long periods of time in. This is reflected in the quality of the lives of the people who spend time within the walls of such buildings. Within Good Feng Shui, you will meet individuals experiencing challenges and learn how Feng Shui made a significant difference.
Debra gives plenty of information that you too can implement immediately. The best part about Good Feng Shui is that it provides you with practical solutions so that you can implement the fundamental Feng Shui concepts in your current living and working environment and experience the benefits. Increase and improve your opportunities, set appropriate and healthy boundaries with the people in your life. Love the life you live!
Debra reveals step by step how to assess the items in your living and working environments so you can clearly and confidently reorganize
your space and your life to bring in the changes you seek, improved relationships, increased prosperity and better health and longevity.
Each area of the Bagua is presented in the book, again with plenty of examples and real stories for your inspiration. Learn how to create a harmonious environment for the lifestyle you really want. If you are really keen, you can then apply these simple rules to each room of your home, your car or even your work desk!! There is really no limit to being creative with Feng Shui.
'Good Feng Shui' available now!
If you prefer to read in pdf format, buy ABC Feng Shui in pdf format here and start reading in in minutes.